September 19th, 2021 we finally managed to take Pamela C out under canvas for the first time since taking ownership back in June! Well under the Genoa as we're still waiting for the new boom to be delivered.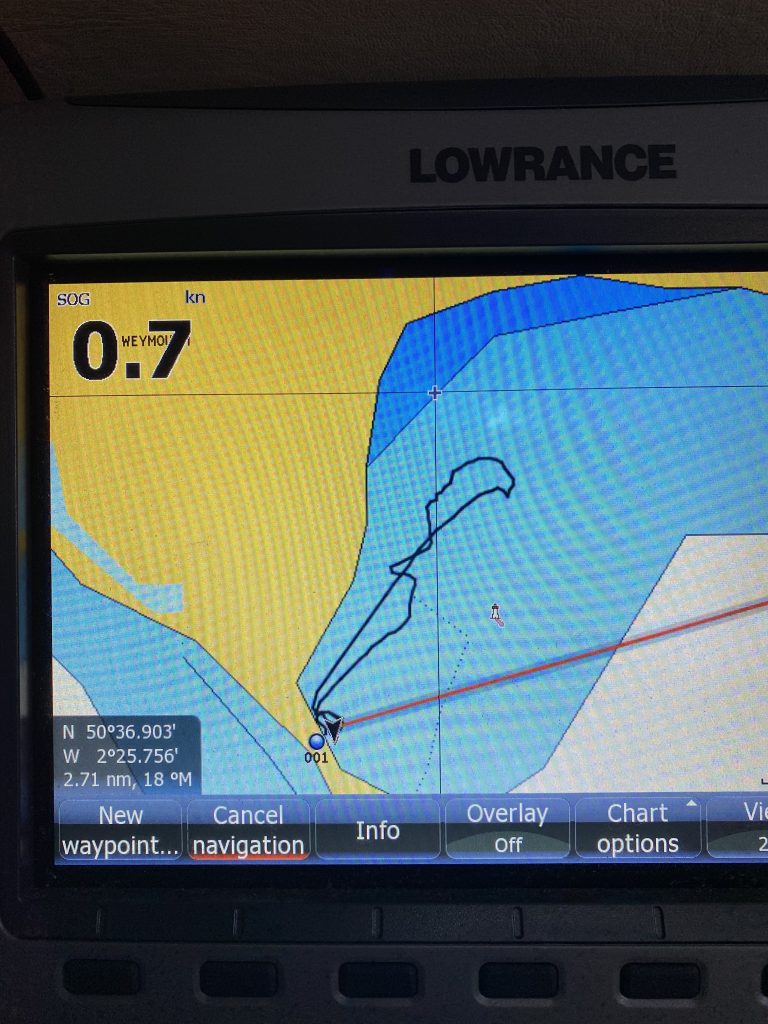 It was just a short trip out into Weymouth Bay, primarily to raise the Genoa and attach the jib sheets. This was a success and we sailed around a bit before returning to base.
---
With the Genoa fully out we were seeing a speed overground of some 5 knots with almost 0.5kts of tide against us, pretty good going considering only 10-12 knots of wind!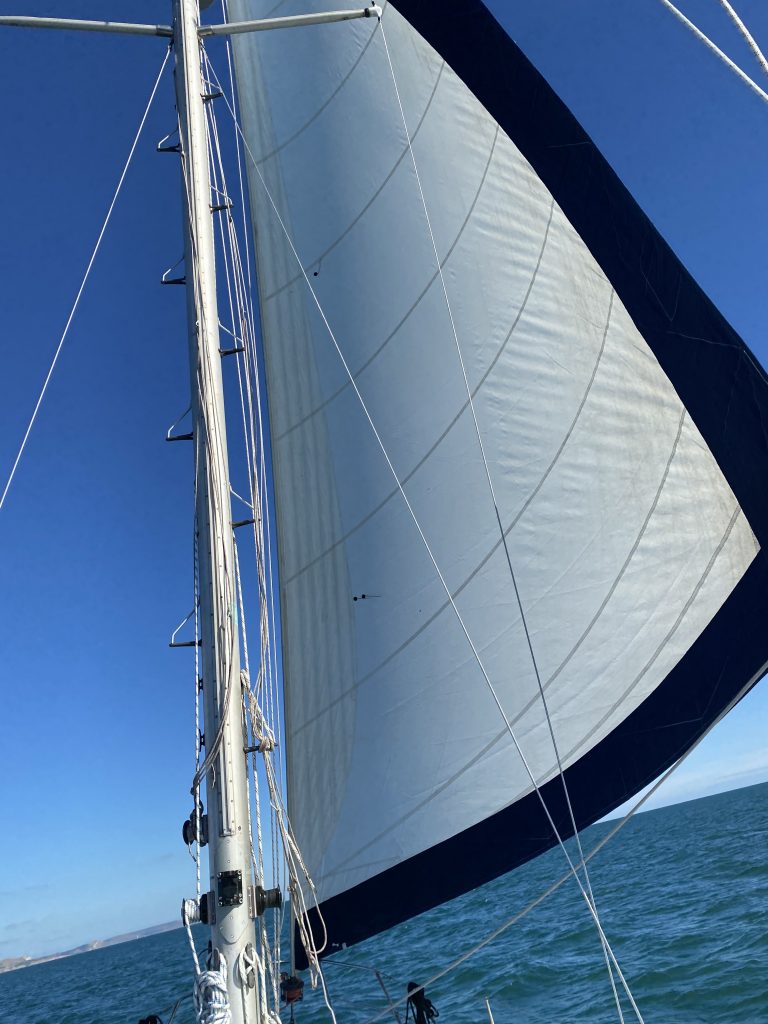 I managed to implement makeshift jib sheets from an old halyard I found in one of the lockers, it was exactly the right length to use as a single sheet with a (rather badly tied) butterfly knot in the middle. The jib sheet was surprisingly large, which is why I guess we were getting such good speeds from it …. the furling system wound easily at the drum, although I found some issues with friction on the line as it leads back to the cockpit and I'm currently working on the best way of alleviating this.
All in all, a good day!