Picture the scene. A warm autumn morning on the River Hamble.. it has been raining heavily, for hours, and I'm getting ready to take Pamela C to Portland ahead of the weekend.
Normally I would be doing this solo, however, today one of the guys from the office (Rob) is joining me – and it is just as well! As we prepare the boat for departure, the autopilot controls crumble and break off in my hand – this could mean 10-12 hours of hand steering ahead – and in potentially cold and wet conditions!
After a brief "Blue Peter" moment however Rob has worked miracles with a plastic bag and some cable ties to jury-rig a patch and we are saved from hours of monotonous hand steering!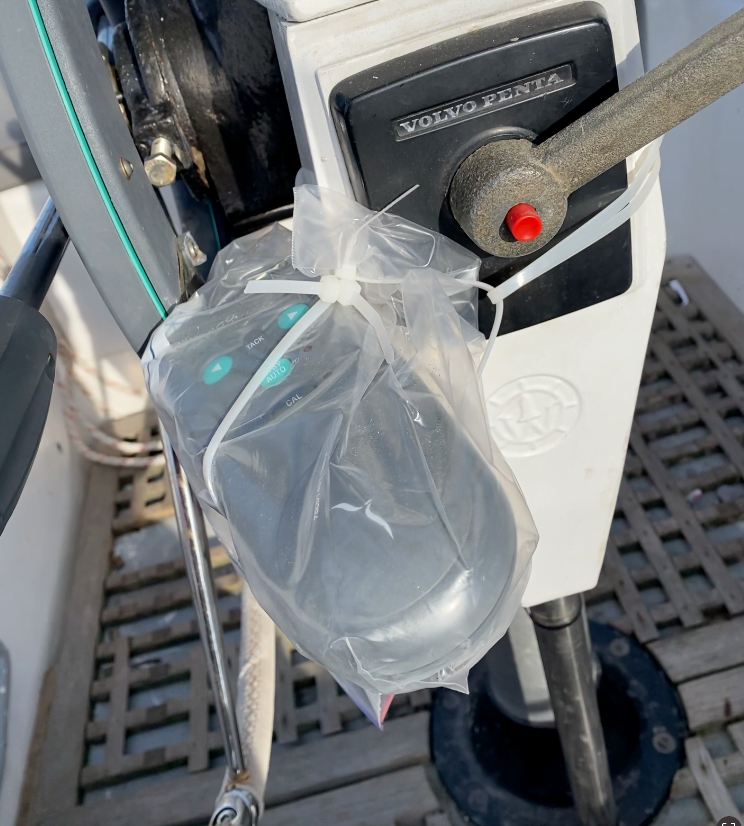 Three Cheers for Rob!
The journey itself was otherwise very pleasant and pretty much none eventful. We landed in Portland after roughly 10 hours at sea and just before sunset! We were greeted by the old reprobates of J Pontoon and then spent the evening abusing our livers and enjoying vast quantities of fellowship washed down with just a little rum!
The next day Rob rushed off to the train station in order to get into the office as whilst I had booked a few days leave, Rob had not been able to, so he needed to be in work by 10 am (and its the best part of a 3-hour journey from Weymouth to Portsmouth!)
I am now left with trying to find a deal at the Southampton Boat Show as I need an autopilot!