After sitting on tenterhooks waiting for the UK Government to announce a lockdown and cancel New Year's Eve, we were overjoyed to find that no new restrictions are being imposed this side of the New Year!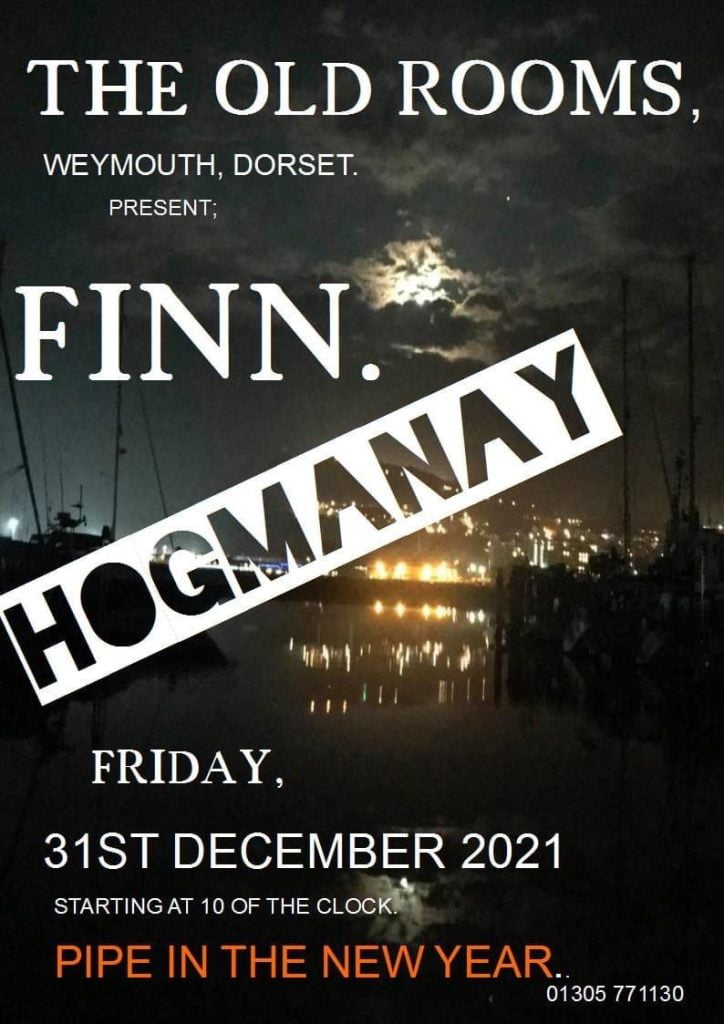 Back in October a group of friends and I sat in a pub and said "Wouldn't it be great if we didn't have to worry about getting a taxi back to Portland at 3 am" … and from that, the idea was hatched to move SV Pamela C to Weymouth Marina in time to ring in the New Year!
A good friend and great musician, Finn, is going to pipe in the New Year at the Old Rooms in Weymouth, which is another good reason to make sure we can enjoy the celebrations and not have to walk 5 miles home in the cold afterwards (or wait 3 hours for a cab!)
This week, however, the weather has been decidedly unpleasant and we've had winds gusting over 40 knots – which makes manoeuvring in Portland marina a little tricky (as I don't have a bow thruster, and if we get caught by a strong gust on the beam, we go where the wind takes us – no matter what we would rather do – and in the narrow alleyways of a marina, that's not a good look! Having just about decided that we were onto plan B and going to have to try and book a cab for a pre-determined time and place, there was a break in the weather and the wind died down to a more manageable 15-20 knots without the gusts. This means moving the boat is doable!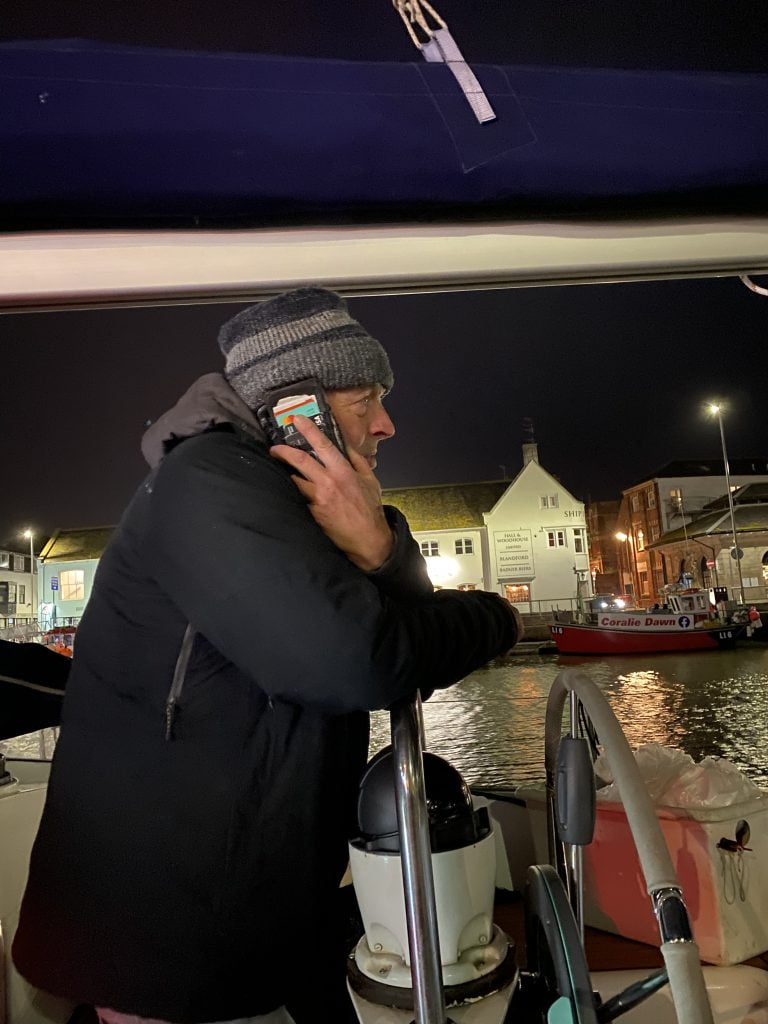 A quick call to potential crew to see who was free to handle lines and Alex volunteered. 30 minutes later at 16:05 we were slipping lines and heading out of Portland marina and on towards Weymouth. I got on the phone to the Weymouth harbour master and booked the bridge lift for 18:00 (on the basis that we weren't going to be there in time for the 16:00 lift).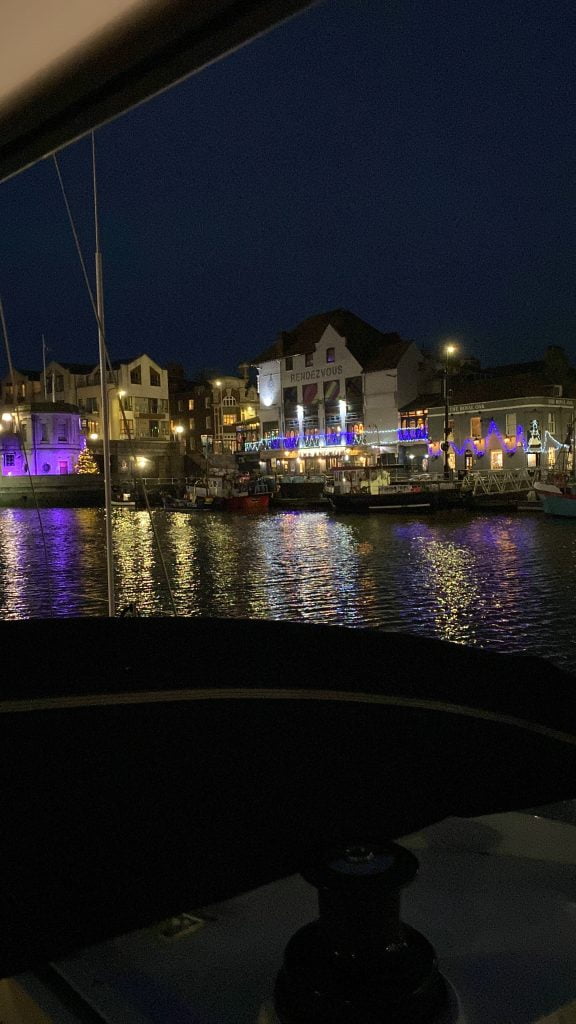 We arrived in Weymouth harbour at just after 16:45 and tied up at one of the port side pontoons. There we had a great view of the bars we were going to be visiting New Year's Eve – it was very tempting to tie up on these visitor/temporary moorings and not even venture through the bridge to Weymouth Marina, but it was decided that as the berth was already booked, we should at least go through tonight and see what it was like – we can always come out again tomorrow if we really want to.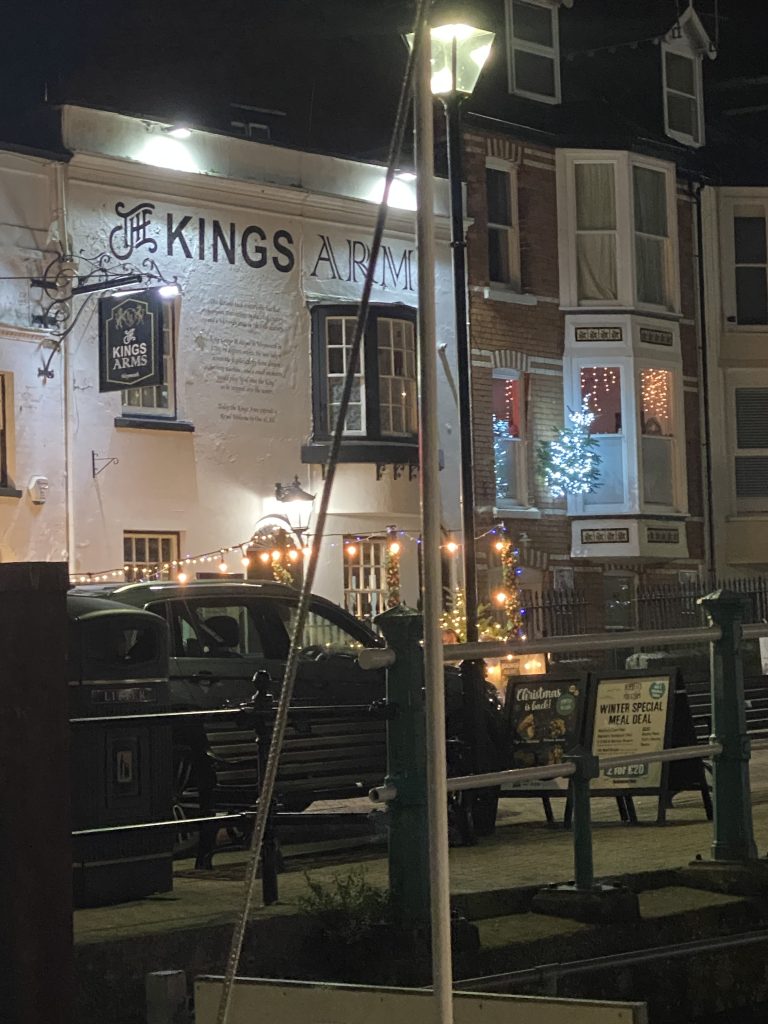 ---
At exactly 18:00, the Tower Bridge opened and shortly afterwards we were making our way through having received a green light. Then on to find our berth in the dark. Despite trying to contact Weymouth Marina staff from 16:00 onwards there was no answer, and we didn't actually know where we were supposed to tie up, but we figured worst case there were the alongside visitor berths and we would be fine there overnight. Tomorrow, they may ask us to move to another slot (especially as Alex is talking about bringing his 54′ Trader into the marina, which would need to tie up where we are currently)
The view of Weymouth at night is amazing. Check out the video above and some of the photos we took on the way in.
Wishing everyone a Happy and Prosperous New Year!
Jon and the crew of SV Pamela C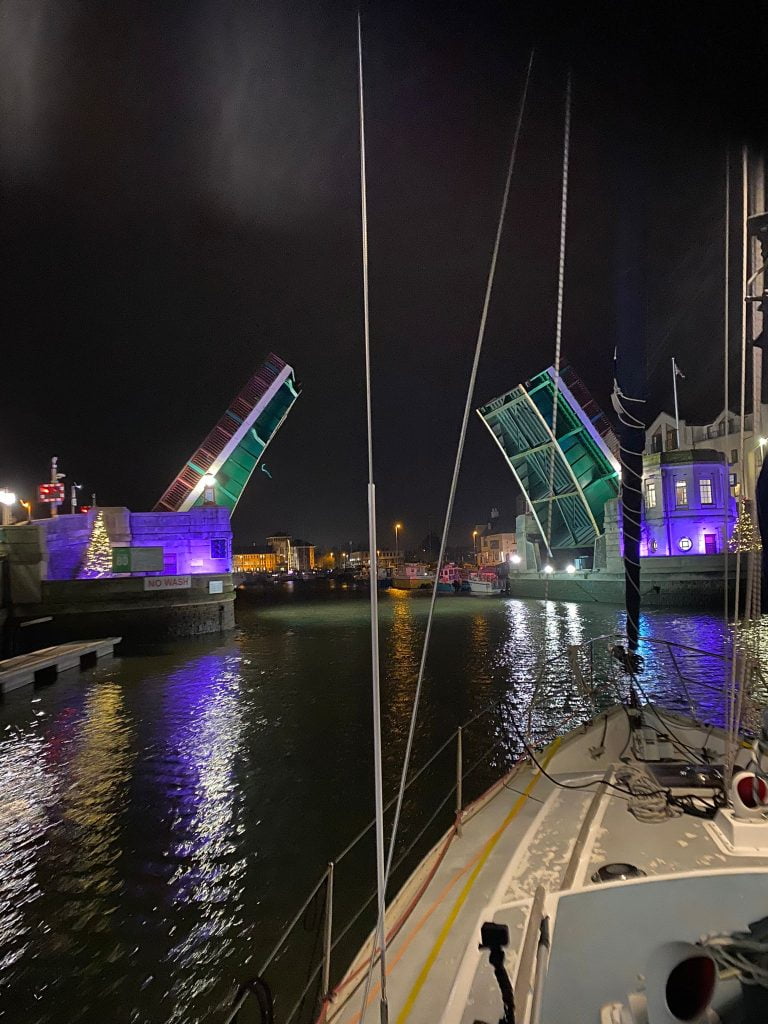 ---
Made Possible by our Amazing Patrons!
Margaret Morby (Gold Patron)
Steve Taylor (Silver Patron)
JFDI International (Silver Patron)
Bev Freed
Robin and Marja Crowther
Sam Wright
Martin and Gillian Heath
John Bointon
Jack Case
David Clarke-Williams
Dan Juan
Joanne Thompson
Chris & Colin Turnbull
Sierra Callaghan
The Bumbling Sailor
Margaret Morby (Gold Patron)
Steve Taylor (Silver Patron)
JFDI International (Silver Patron)
Bev Freed
Robin and Marja Crowther
Sam Wright
Martin and Gillian Heath
John Bointon
Jack Case
David Clarke-Williams
Dan Juan
Joanne Thompson
Chris & Colin Turnbull
Sierra Callaghan
The Bumbling Sailor