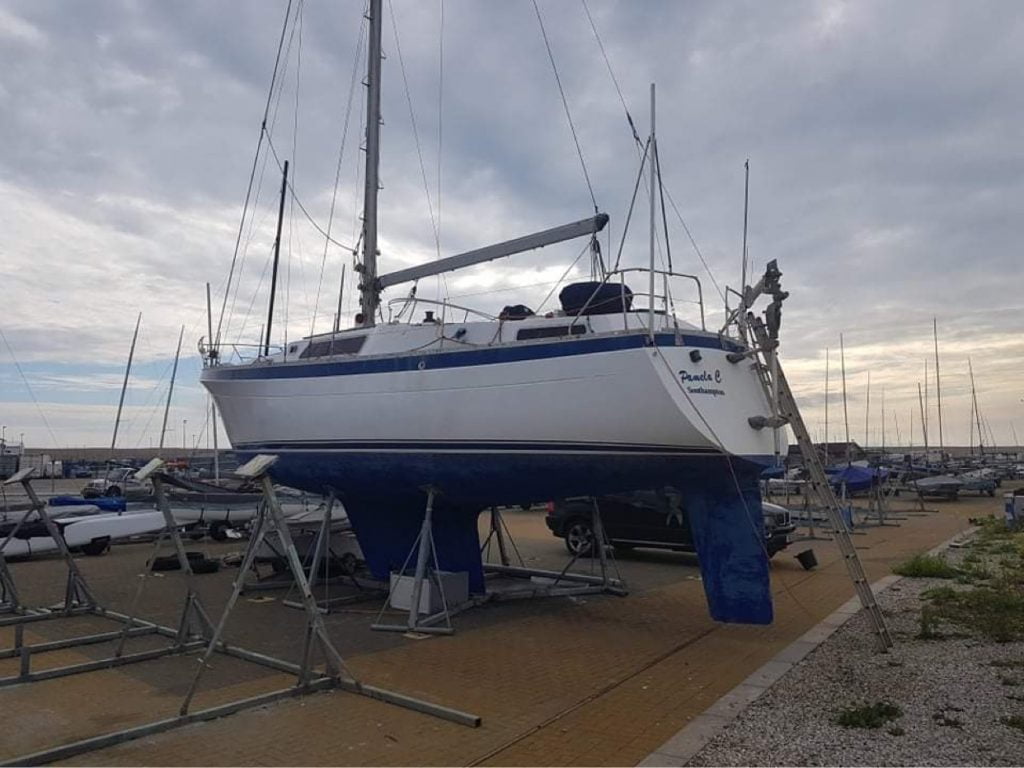 Having rescued Pamela C from the boatyard where she had been for almost 2 years, I knew she was going to need some TLC and there are areas of the boat that definitely need attention / that does her a disservice.
Shortly after I arrived in Portland, I met a guy called Dan and we got to talking about things as you do. Dan is a very knowledgeable and charming chap, and one of the many wise things that he suggested was to look at EVA Foam as a possible deck covering. It looks like teak, is soft underfoot and most importantly is quite cheap!
I explored eBay and Amazon listings and found a suitable supplier, they even had a promotion so I ordered enough EVA Foam to cover the tired-looking grey areas on Pamela C plus an extra roll (it was only £63 for a 2.4m x 1.2m sheet) and sat back and waited for the postman to deliver.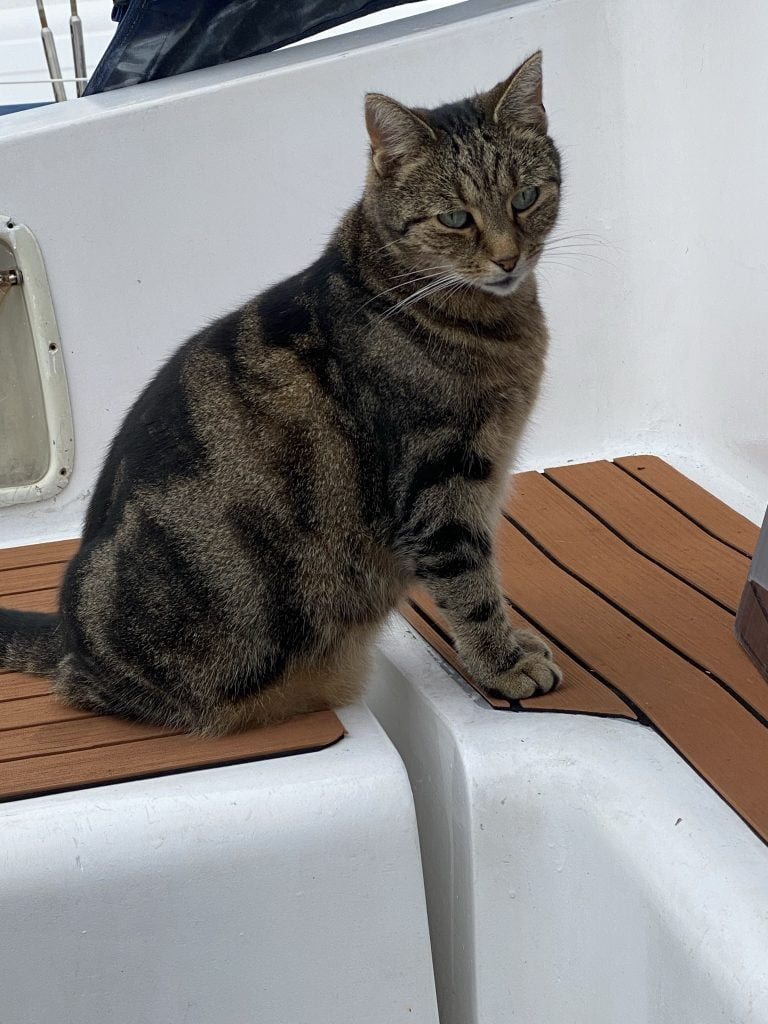 ---
Sadly the first order was cancelled by the seller as there was a problem with his supplies. The second order I placed on eBay also had an issue and they cancelled that too. Just as I was about to give up I found a 3rd vendor, who had ample supply and promised next day delivery – so I placed an order for 5 rolls (enough as I say to cover the whole boat and have spare just in case). I had heard that the colours varied between batches so it was important to me to try and ensure I had all the same colour, even in spares.
Finally, the rolls of decking I had ordered arrived, 9 days after I placed the order – sadly not the next day as was promised by the eBay seller (who decided to use Hermes despite advertising Royal Mail on his listing – he won't be getting 5 stars from me I can tell you!). By the time the decking had arrived, all my willing helpers had departed and I had been left to my own devices. I started sanding (much to the annoyance of at least one neighbour in the marina who didn't want his shiny new million-pound Gin Palace to get dusty). (I had taken to using an angle grinder with flap discs on them to sand off the heavy-duty non-slip deck paint as a standard sander was having none of it, so there were some thick dust clouds, all being blown away from the boats and the marina – I had checked and thought of this before starting!)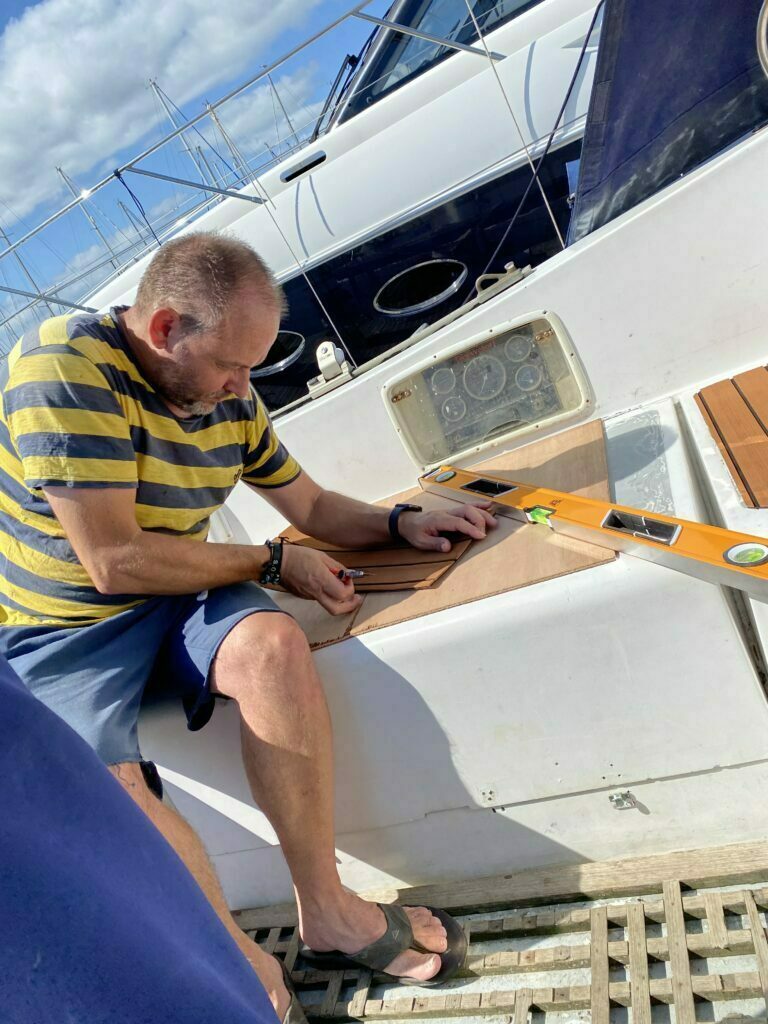 Another week had gone by and I had procrastinated enough, it was going to be time to measure out / template the deck and cut the foam to shape. Just as I was about to try and find another excuse not to do it (on my own) an old friend suggested a weekend of beer and DIY work, which I jumped at – always welcome an extra pair of hands or two – and shortly after he arrived we set to measuring and cutting the templates!